How long can Ukrainians stay abroad without losing IDP payments: explanation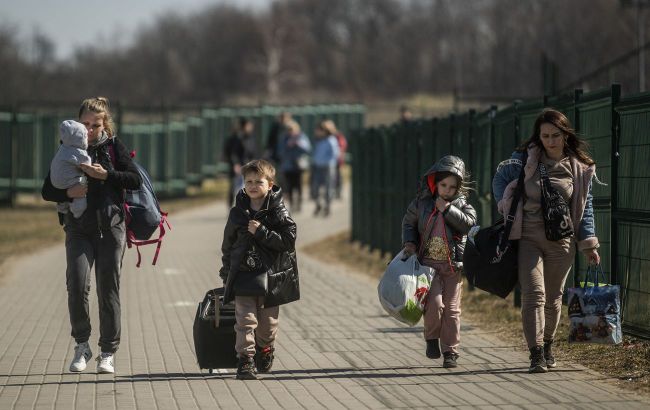 Ukrainians with the status of internally displaced persons may lose the right to payments in Ukraine after traveling abroad (Photo: Getty Images)
Ukrainians with internally displaced persons (IDP) status may lose the right to payments in Ukraine after traveling abroad. The departure of IDPs is recorded in a particular registry.
The lawyer Stron Legal Services, Mariana Havryshko, in a comment to RBC-Ukraine, explained the time limit for staying abroad without losing payments in Ukraine and the trips exempt from restrictions.
Starting from August 1, 2023, specific changes were made regarding payments to Ukrainians as internally displaced persons. The First Deputy Minister of Social Policy, Daryna Marchak, announced this.
According to her statement, from August 1, financial assistance will not be provided to IDPs who stay abroad for more than 30 consecutive calendar days without justified reasons supported by documentation.
According to the lawyer, justified reasons may include:
Business trips or internships;
Medical treatment or rehabilitation;
Care for a sick child, child recovery, and others.
"These innovations are because Ukrainians who received IDP status went abroad and additionally received asylum from a foreign state. Accordingly, such individuals receive financial assistance directly from two states," notes Mariana Havryshko.
However, refugees who have left the country cannot acquire the rights of internally displaced persons because they have chosen external protection, not internal.
"Moreover, the First Deputy Minister of Social Policy stated that the time and place of departure of Ukrainians with IDP status are recorded in a special registry. Therefore, the period of stay abroad exceeding 30 days in a row without valid reasons will result in canceling payments for Ukrainians with the status of internally displaced persons," warns the expert.
Earlier, it was reported that Ukrainian refugees living abroad can apply for IDP payments upon returning to Ukraine.
In August 2023, checks on the places of residence of people with IDP status began in Ukraine. As a result of this identification, some Ukrainians may have their social payments canceled.