'He was a monster on defense': Ukrainian complimented by coach before start of NBA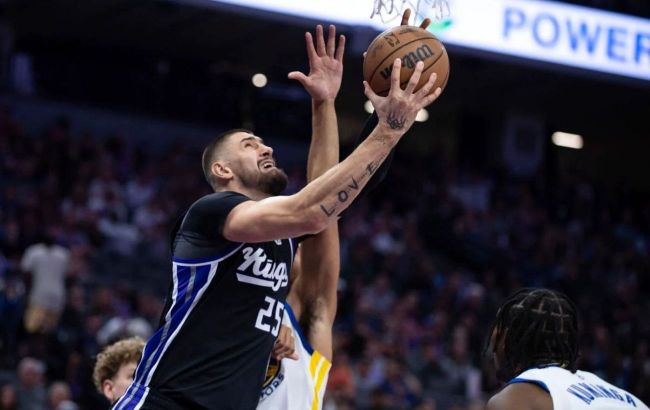 Alex Len played 5 matches in the preseason (idahostatejournal.com)
Sacramento Kings Center Alex Len has received accolades from the team's head coach, Mike Brown, following their victory over the Utah Jazz in a preseason scrimmage, according to Sactown Sports 1140.
The coach praised the Ukrainian for his performance against the Jazz. Len contributed to the Kings' victory, with a stat line of 7 points, 7 rebounds, 1 assist, and 5 blocks.
"Alex was fantastic. He was 1/5 from the field but he had 7 boards. I thought he was a monster defensively due to just being big. He tried to do it without fouling. He had 5 blocks, probably could've gotten a couple more. His screens were fantastic tonight," Brown said.
The upcoming season will be Len's third consecutive season with the Sacramento Kings. In the previous campaign, the Ukrainian averaged 1.9 points, 2.4 rebounds, 0.4 assists, and 0.1 steals in 7 minutes per game. The Kings were eliminated in the first round of the playoffs by the Golden State Warriors.
The preseason preparations for Len's team have concluded. Next week, the Sacramento Kings will kick off the regular NBA 2023/24 season. On the night of October 26, the Kings will be visiting the Utah Jazz.