Hazardous smog in New Delhi: Local authorities to induce rain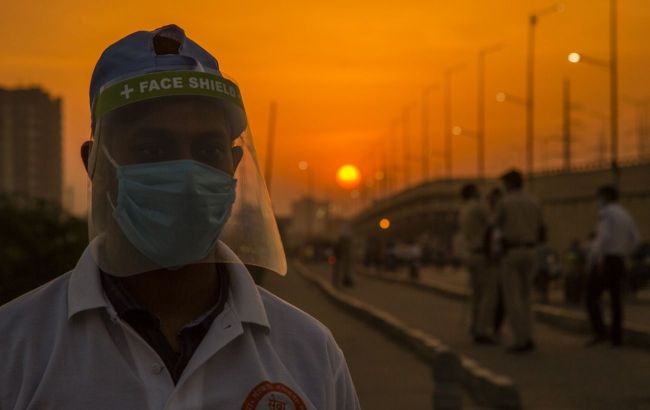 Hazardous smog in New Delhi (Getty Images)
The New Delhi government (India) is planning to induce artificial rain for the first time in an attempt to improve the city's air quality. The Indian capital has been gripped by hazardous smog for the past week, Reuters reports.
All schools in the city have already been closed, construction activities halted, and restrictions on vehicle usage have been announced.
The local environment minister said that, subject to legal permissions and weather conditions, authorities will attempt to induce rain around November 20.
Air quality deteriorates every year ahead of winter when cold air traps pollutants from sources such as vehicles, industries, construction dust, and agricultural waste burning.
"There is a possibility that, if current weather conditions persist, then this week or till some time in the future the pollution situation will remain the same," Delhi's Environment Minister Gopal Rai told reporters.
Rai mentioned that the proposal drafted by experts regarding rain induction will be submitted to the Supreme Court on Friday.
"I believe that given the conditions we have and if we get support from everyone, we can do the first pilot at least," Rai added.
The Delhi Environment Department has announced plans to seed clouds using substances like silver iodide — a method used to stimulate precipitation.
On the morning of Wednesday, November 8, the city's air quality index exceeded 320, which the Swiss group IQAir classified as hazardous. However, this figure later dropped to 294.
Previously, in 2018, residents of India's capital, New Delhi, suffered from toxic smog for four days following the popular Diwali festival, also known as the Festival of Lights.
In 2017, the Indian government declared a state of emergency due to environmental pollution in New Delhi amid toxic smog.