Grain, oil and milk getting cheaper: Global food prices at their lowest in 2.5 years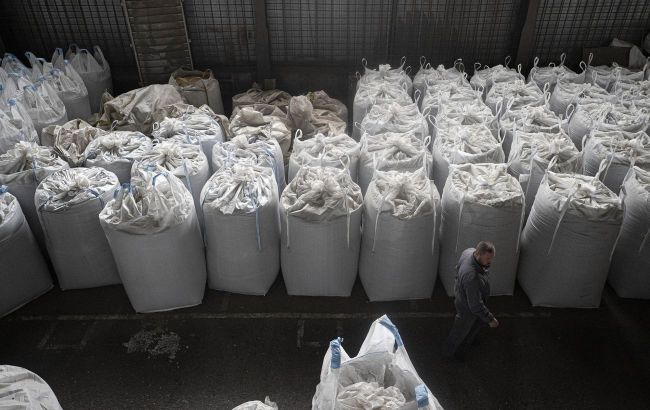 World food prices dropped to their lowest in 2.5 years (Getty Images)
International food commodity prices declined in August 2023. The UN Food Agency's index fell to its lowest level since March 2021, according to the FAO.
The FAO Food Price Index, which tracks monthly changes in the international prices of globally-traded food commodities, averaged 121.4 points in August, down 2.1 percent from July and as much as 24 percent below its March 2022 peak.
The FAO Vegetable Oil Price Index decreased by 3.1 percent in August, partly reversing a sharp 12.1 percent upward move in July. World prices of sunflower oil declined by nearly 8 percent during the month amid weakening global import demand and abundant offers from major exporters.
The FAO Cereal Price Index declined by 0.7 percent from July. International wheat prices fell by 3.8 percent in August amid higher seasonal availabilities from several leading exporters.
The FAO Dairy Price Index declined by 4.0 percent from July, led by international quotations for whole milk powder, in abundant supply from Oceania. International butter and cheese prices also dropped, due in part to lackluster market activities associated with the summer holidays in Europe.
The FAO Meat Price Index dipped by 3.0 percent. World ovine prices fell the most, underpinned by a surge in export availabilities mainly from Australia and weaker demand from China. Robust supplies also nudged downwards the prices of pig, poultry and bovine meats.

The FAO Sugar Price Index rose by 1.3 percent from July, averaging in August as much as 34.1 percent higher than its value a year ago. The increase was mainly triggered by heightened concerns over the impact of the El Niño phenomenon on sugarcane crops.
Prices in Ukraine
As reported by the NBU (National Bank of Ukraine), consumer inflation in Ukraine slowed down to 10% in August due to an expanded supply of food and improved expectations of exchange rate stability.
Thanks to favorable weather, early grain yields not only exceeded the previous year, but also the record-breaking year of 2021.
More optimistic expectations for the new grain harvest, coupled with increased production, helped push down prices for cereals and flour. The rise in vegetable prices also slowed due to an increase in supply.