Golda Meir's family member dies in battle against Hamas: What's known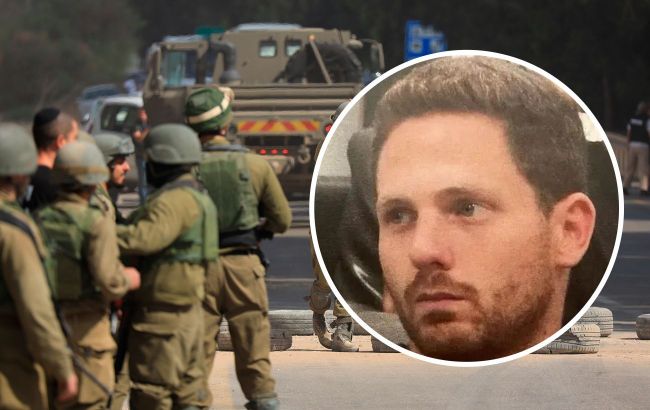 A member of Golda Meir's family was killed in the battle with Hamas (Collage RBC-Ukraine)
An officer from the Sayeret Matkal Commando unit, 24-year-old Hadar Kama from Giv'at Shapira, tragically lost his life in a battle with Hamas terrorists. He was a member of Golda Meir's family, one of the founders of the State of Israel, according to Jerusalem Post.
On October 7, Hadar Kama, a 24-year-old officer from the Sayeret Matkal Commando unit in Tel Aviv, joined his comrades to defend Israel. In the battle on the border with the Gaza Strip, four members of this unit lost their lives, including 24-year-old commander Hadar Kama and 27-year-old Major Eli Zissara from Giv'at Eli. Four others were wounded.
Hadar Kama was a member of Golda Meir's family, and he was the great-grandson of Shaina Korngold, Golda's older sister and mentor. He left behind grieving parents and two sisters, Shira and Alma.
He was a graduate of the Five Fingers movement, which prepares its students for service in elite units in the IDF. He spent a year in preparatory school before attaining the rank of officer and joining the IDF.
"He was a charismatic young man with a hidden strength, and now everyone knows that his secret was his unwavering determination and perseverance. He served in a unit that held a deep affection for him, and he reciprocated that love wholeheartedly," said Hadar's mother, Gila Kama.
For nearly two days, the Kama family did not know about his fate, and then it was revealed that he had died in battle.
"We are living in a nightmare, for sure. I feel compelled to express my sentiments here: the government's actions in October 2023 have taken the life he cherished so dearly, robbing us of a substantial part of our souls. My anger is directed solely at them. I am very angry," wrote Gila Kama.
Gidi Meir, a musician and Golda Meir's grandson, Hadar's father, was in London at the time but specially flew to Israel to bid farewell to his son.
For reference
Golda Meir was an Israeli political and state leader. She was one of the founders of the State of Israel and held various positions, including Prime Minister, Minister of the Interior, Minister of Foreign Affairs, and Minister of Labor and Social Welfare.
She was born in 1898 in Kyiv and, in her early childhood, moved with her parents to the United States. In 1921, she and her husband, along with her sister, moved to Palestine. There, they joined the Merhavia kibbutz, and Golda became a delegate to the Zionist Congress, where she met future leaders of Israel.
In 1946, the United Nations voted for the partition of Palestine and the independence of Israel. In 1948, the State of Israel was established, and Golda Meir became the new state's first ambassador to the USSR.