Gepard anti-aircraft systems and more: Germany delivers new batch of aid to Ukraine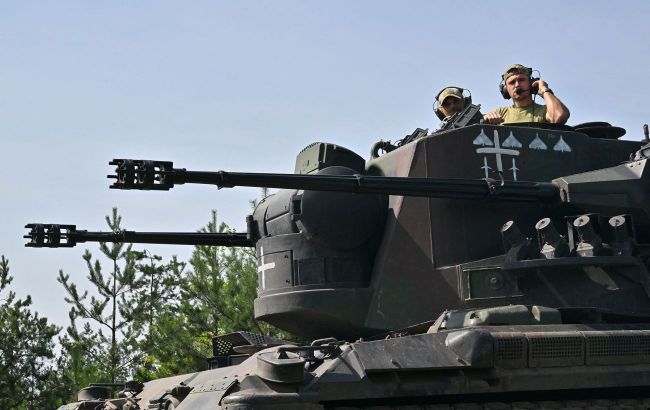 Gepard (Getty Images)
Germany today, on October 20th, announced a new batch of military aid that the country has delivered to Ukraine. Kyiv will receive additional Gepard anti-aircraft systems, according to the German government.
What is included in the new aid package
3 Gepard anti-aircraft systems.
20 RQ-35 Heidrun drones.
20 Vector drones.
1 Biber bridge layer.
3 HX81 trucks and 3 trailers.
13 border patrol vehicles.
3,872 155mm smoke grenades.
Germany will help strengthen Ukraine's air defense
Recently, Ukrainian President Volodymyr Zelenskyy held a meeting with German Chancellor Olaf Scholz.
"Germany is working on providing Ukraine with an additional Patriot missile system for the winter," said the president
Bloomberg also reported that Germany planned to supply Ukraine with additional anti-aircraft assets to help protect grain shipments from potential Russian attacks. Later, the German Ministry of Defense announced that the country was preparing a second winter military aid package for Ukraine, including the Patriot anti-aircraft missile system.