Five missiles - five hits: HIMARS destroys Russians on Dzharylhach island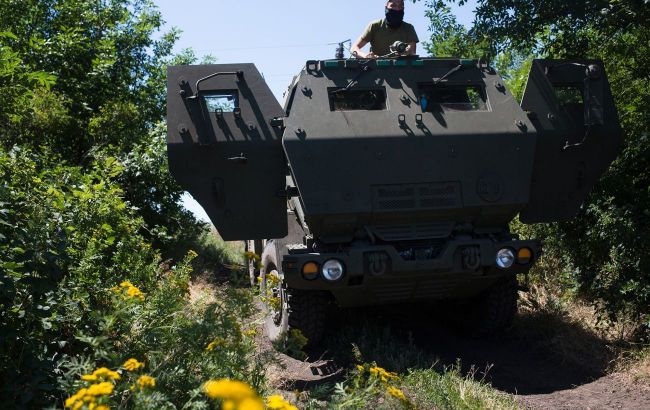 HIMARS destroyed the occupiers on Dzharylhach island (Photo: Getty Images)
The published footage shows that a drone captured the positions of the occupiers located in the occupied part of the Kherson region. Ukrainian soldiers launched five missile strikes from HIMARS on these positions.
During the shelling, the Russians attempted to hide in bushes and training trenches, but the missiles precisely hit those locations.
It is worth noting that the distance from Dzharylhach island to the nearest Ukrainian-controlled territories is approximately 70 km. From the island's spit - around 60 km.
Dzharylhach island
On May 19, the Ukrainian General Staff reported that the occupiers had filled in the crossing to Dzharylhach island with sand and connected it to the territory of the occupied part of the Kherson region near the settlement of Lazurne.
The Russians did this to use the island for military purposes.
Furthermore, the occupiers stationed 300 Russian servicemen and 15 foreign-made boats, which were confiscated from the local population, on the island.
Occupation of the Kherson region
Last autumn, Ukrainian forces managed to liberate the right-bank part of the Kherson region from the occupiers. However, the left-bank part is still under the control of the invaders.
On the occupied territories, the aggressors resort to terrorizing the population, occupying their homes, and seizing their property.