First time in 40 years: American soldier escapes to North Korea, may be in custody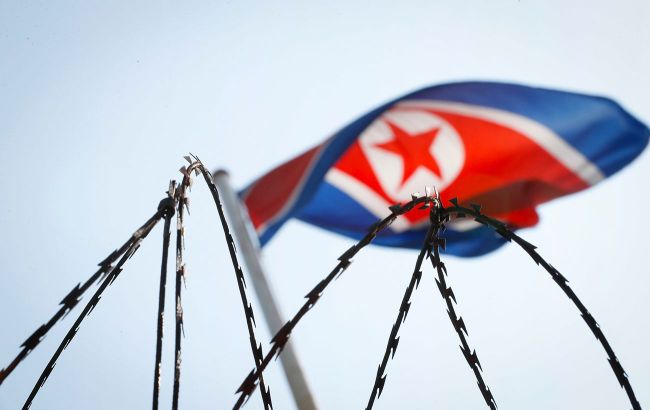 North Korea flag (voakorea.com)
"That is a scenario that could cause a diplomatic headache for the United States while it, alongside ally South Korea, tries to keep pressure on Pyongyang as the isolated nation ramps up its ballistic missile tests and bellicose rhetoric," the article says.
What the US Army says about it
The US Army has identified the soldier who crossed the demarcation line into North Korea on Tuesday as Pvt. Travis King.
US military officials say King "willfully and without authorization" crossed into North Korea while taking a civilian tour of the Joint Security Area, a small collection of ​buildings inside the 150-mile-long demilitarized zone
"We believe he is currently in (Democratic People's Republic of Korea) custody and we are working with our (Korean People's Army) counterparts to resolve this incident," US Forces Korea spokesperson Col. Isaac Taylor said in a statement.
What is known about Travis King
King is a cavalry scout who joined the military in January 2021. At the time of his rotation in South Korea, King was assigned to the 6th Squadron.
US officials did not say how long King had been in South Korea, but at some point he faced disciplinary action for assault and spent 50 days in a detention facility.
How King managed to escape to North Korea
After his release, he was escorted to an airport for a flight back to the United States.
At the airport, King's escorts could not get past a security checkpoint with him, and at some point after that, he left the airport and later made his way to the tour of the Joint Security Area.
King is believed to be the first US soldier to cross into North Korea since 1982.
US-North Korea relations
The countries are in openly hostile relations. North Korea is under international sanctions.
Recently, the United States, following the launch of North Korea's intercontinental ballistic missile, stated that they are ready to engage in talks with Pyongyang regarding its nuclear program.
However, President Joe Biden said that a possible nuclear attack by North Korea on his country would lead to the destruction of the ruling regime in Pyongyang.