Explosions in Russian-occupied Tokmak: Ammunition depot allegedly detonating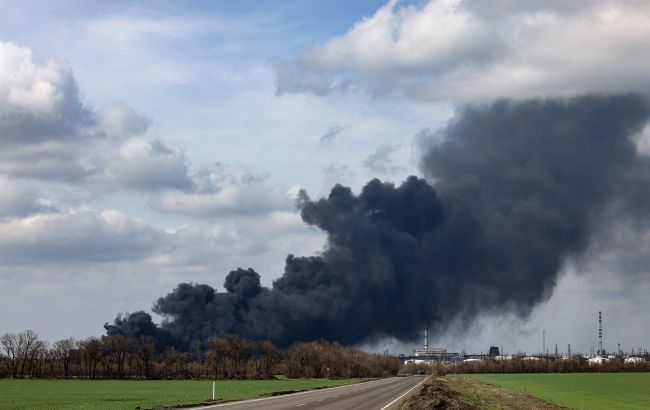 Explosions are heard in Tokmak (Photo: Getty Images)
Explosions are heard in the occupied Tokmak. It is likely that an enemy ammunition depot is detonating, according to the Telegram channel of Petro Andryushchenko, an advisor to the mayor of Mariupol.
According to the advisor to the mayor of Mariupol, explosions were heard today, August 3, in the occupied Tokmak.
"Tokmak. Hello. The ammunition depot is said to be getting exhausted from detonations," he said.
The situation in Tokmak
Russian occupiers seized the city of Tokmak at the beginning of Russia's full-scale invasion in February 2022.
In the occupied part of the Zaporizhzhia region, there is a well-developed movement of Resistance Forces. Due to this, there are often reports of explosions in the captured cities.
Usually, during such explosions, Russian bases, ammunition depots, and equipment are targeted.
As recently as July 24, there were reports of four "incidents" in Tokmak.