Ex-Kremlin prisoner Sentsov comes under fire on his first combat mission after concussion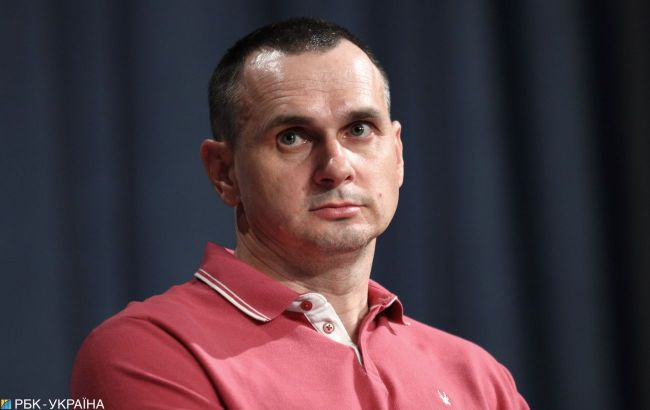 Oleh Sentsov (Vitalii Nosach, RBC-Ukraine)
Former Kremlin political prisoner, Ukrainian film director and military serviceman Oleh Sentsov came under Russian artillery fire on the frontline, as he posted on Facebook.
"The week didn't start off well. During the first combat mission after my return, while disembarking, we came under artillery shelling," he wrote.
Sentsov added that Bradley infantry fighting vehicle once again saved the lives of Ukrainian soldiers.
However, three of Ukraine's defenders were injured, mostly by shrapnel.
"They've pulled the fragments out of my face, but the small ones in my hands and legs will stay with me forever. The other guys are also doing well – doctors in Zaporizhzhia know their job, thank you!" he wrote.
Sentsov comes under fire on the front line (facebook.com/oleh.sentsov)
Sentsov's trauma
On July 8, he suffered a concussion on the frontline. At that time, three Ukrainian soldiers were injured as a result of a Russian attack.
Sentsov is serving in the 47th Separate Mechanized Brigade of the Ukrainian Armed Forces and holds the rank of Junior Lieutenant.