EU without Ukraine is impossible - Ursula von der Leyen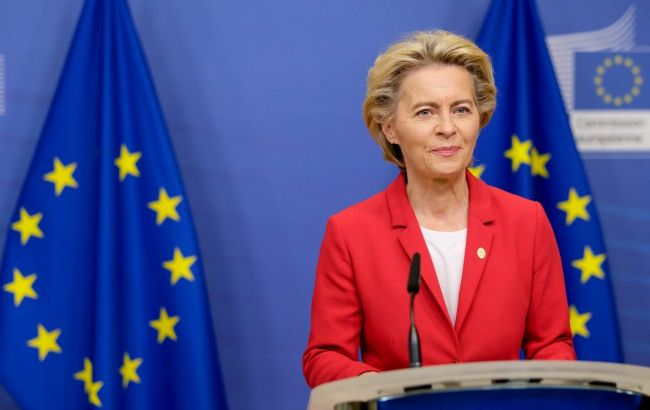 European Commission President Ursula von der Leyen (GettyImages)
It will be impossible to envisage a future for the EU without Ukraine, Moldova, the Western Balkans, and that these parts of Europe would be under the influence of Russia or China. EU must now consider what it will be like when these countries become part of it, said Ursula von der Leyen, the President of the European Commission, at a press conference.
During a press conference following the visit of the European Commission College to the current EU presidency in Spain, Ursula von der Leyen said that further enlargement of the European bloc would require institutional reforms.
"We need to find answers to fundamental questions: what will the decision-making process and the use of shared financing look like, how will the directions of common policies be formed, and what kind of strength do European citizens want to see? All these changes will take time, so we need to consider them now," said the President of the European Commission.
The federalization of the European Union

The Prime Minister of Spain, which took over the EU presidency on July 1, Pedro Sanchez, revealed that the question of European Union expansion is already being considered. In his opinion, countries should move towards greater EU federalization and formulate more common policies, and Europeans should find an answer to the question of how they want to see the European Union in 4-10 years.
"Primarily, we are talking about the transformation of our society, digital changes, and urgent climate issues. We need to answer the main question: what kind of European Union do we want? From my point of view, it should be a more federal European Union," Sanchez said.
Ukraine's accession to the EU

Since 2022, Ukraine has been a candidate for accession to the European Union and must fulfill a series of conditions to obtain membership. European Commissioner Oliver Varhelyi said at the end of June that Ukraine has already met 2 out of 7 European Commission recommendations to start accession negotiations.
According to the President of the European Council, Charles Michel, the European Union must prepare for Ukraine's accession and address delicate issues regarding reforms. Ukraine expects that accession negotiations will begin by the end of 2023.