EU considers Russian bank concession to safeguard Black Sea grain deal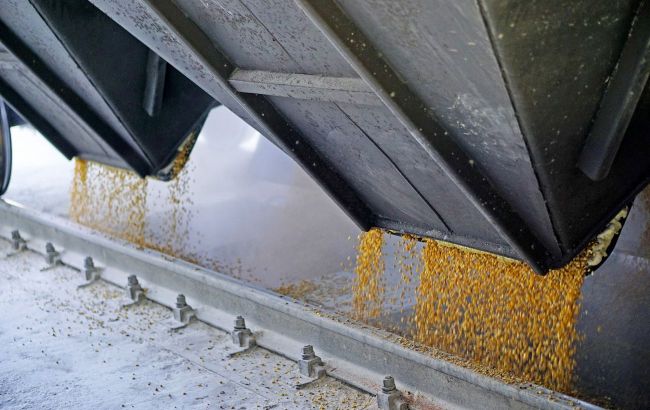 The EU may make concessions to Moscow (Getty Images)
European Union considers the possibility of appeasing Moscow by agreeing to the creation of a subsidiary by the sanctioned Russian Agricultural Bank (Rosselkhozbank), which would be connected to SWIFT. According to the Financial Times, this move is aimed at protecting the agreement on Black Sea grain exports, which allows Ukraine to export food products to global markets.
As reported by the publication's sources, the plan, which was proposed by Moscow through negotiations brokered by the UN, would allow Russian Agricultural Bank to create a subsidiary to handle payments related to grain exports, according to five people with knowledge of the discussions. The new entity would be permitted to use the global SWIFT financial messaging system, which was closed to the largest Russian banks following the Ukraine invasion last year.
In addition to restoring access to SWIFT, Russia is also seeking the resumption of supplies of agricultural machinery and spare parts, the lifting of restrictions on insurance and reinsurance.
As two leading global agricultural producers, Russia and Ukraine are significant players in the grain and oilseed markets, ranging from wheat and barley to rapeseed and sunflower oil. Russia also dominates the fertilizer market.
Grain agreement

In July of last year, the UN and Turkey acted as intermediaries in the Black Sea Grain Initiative involving Moscow and Kyiv, in an effort to address the global food crisis exacerbated by Russia's invasion and the blockade of Ukrainian Black Sea ports.
Moscow threatened not to extend the agreement beyond July 18 unless a series of demands were met, including the removal of obstacles to the export of Russian grain and fertilizers. Russia insists on the resumption of ammonia supplies via pipeline through Ukraine to the Black Sea port of Odessa, which has been idle since last year.