Erdogan says Putin 'seeks an early end to the war'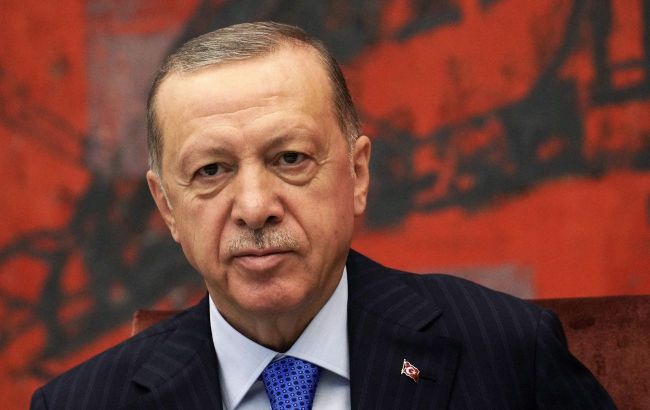 Turkish President Recep Tayyip Erdogan and russian dictator Vladimir Putin (Photo: Getty Images)
Russian dictator Vladimir Putin also "seeks the quickest possible end to the war" against Ukraine, but it will "continue for a long time," according to an announcement by Turkish President Recep Tayyip Erdogan in an interview with PBS.
Responding to the host's question, Erdogan said that "only the leaders of both sides can say" when Russia's war against Ukraine will end. However, he anticipates the war will continue for a "long time."
The President of Türkiye stated that it was pretty evident that the war would last a long time, expressing hope for the war to end as soon as possible. He also mentioned that Putin was advocating for the quickest possible cessation of the war.
Erdogan also stated that Russia can be trusted "as much as the West" while mentioning that the West allegedly deceived Türkiye's long-standing expectations of joining the European Union.
"I have no reason not to trust them (Russia). Russia is as reliable as the West. We have been waiting at the EU's doorstep for the past half-century. And now, I trust Russia as much as I trust the West," he noted.
The President of Türkiye also disagreed with the notion that Putin cannot be trusted due to Russia's withdrawal from the grain agreement and the invasion of Ukraine.
Erdogan explained that half of the natural gas supply to Turkey came from Russia, which meant they had solidarity. He added that they were moving forward together and cooperating in the defense industry.
He emphasized that his policy is to establish contacts with countries worldwide based on a fail-safe scenario as much as possible.
The Turkish leader added that, just as he had good relations with the United States, he would have good relations with Russia.
Erdogan's talks with Putin
Erdogan met with Putin in Sochi on September 4. Before the negotiations, Erdogan announced a "very important" message regarding the grain agreement. However, after the talks, Erdogan only stated that he had discussed a grain corridor with Putin and that Ukraine should supposedly soften its approach to resume the initiative.
Turkish President had been spreading information for several months that Putin allegedly intended to visit Türkiye. As a result, President Erdogan himself flew to Russian territory.