Enhanced checks: Refugees from Ukraine face tougher entry to the US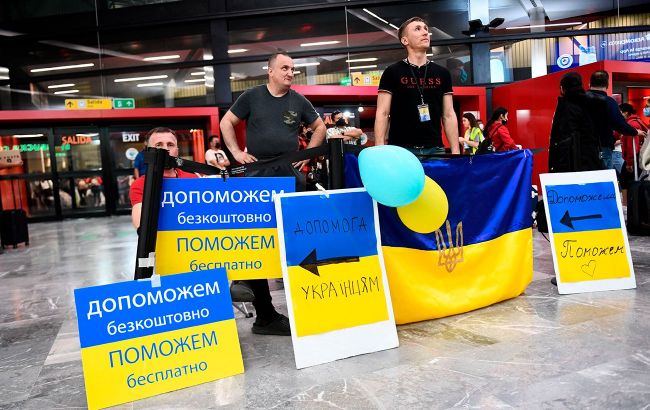 Help for Ukrainian refugees in the USA (Photo: Getty Images)
Over 270,000 Ukrainians have been granted asylum in the United States since February 2022. Nearly 130,000 of citizens have been accepted under the 'Unity for Ukraine' (U4U) program, sponsored by Americans.
Meanwhile, procedures for checking individuals from Ukraine who wish to enter the United States have recently been intensified, according to voanews.com.
The specially created U4U program is unprecedented in terms of speed and openness for the United States. Since the beginning of the war, over 200,000 Americans have agreed to sponsor refugees fleeing the conflict in Ukraine.
"Migration law, especially asylum legislation, is extremely complex in the United States. The implementation of special programs for Ukrainians, such as parole admission and the U4U program, was an unprecedented decision. This has never been done for citizens of other countries, and certainly not at such a rapid pace," said Irina Mazur, spokesperson for the Ukraine Immigration Task Force.
However, it is becoming more challenging for Ukrainians to enter the United States. While initially accepting almost everyone after the start of the war, checking procedures have toughened recently.
"As with any other program, there have always been abuses, both from sponsors and beneficiaries. Therefore, immigration and border services are conducting much more thorough checks on those submitting documents and entering the country. They pay particular attention to whether Ukrainians who have not been physically present in the United States qualify," emphasized an immigration lawyer.
According to her, special attention is given to unaccompanied minors who arrive.
"At the border, especially at the American border point in Europe, some Ukrainians undergo extremely detailed interviews. They are asked where they are going, why they are going, and who is sponsoring them. They are questioned about their whereabouts at the beginning of the war. Compared to a year ago, the rules are significantly stricter," explained Irina Mazur.
Recall that we previously reported on where temporary protection can be obtained in the EU.