Employee of Ukrainian military recruitment office arrested for mobilization evasion with bribes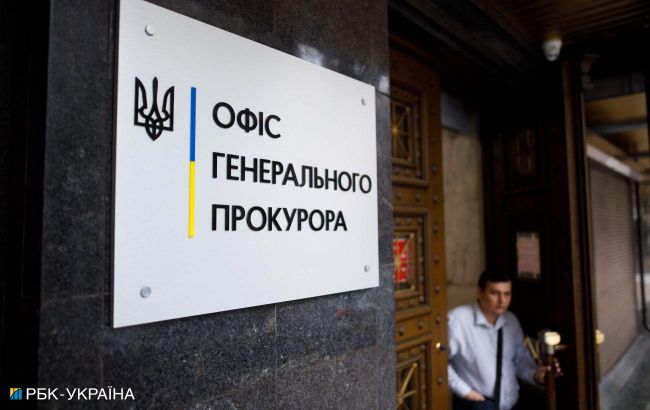 Prosecutor's Office (Photo: Vitalii Nosach, RBC-Ukraine)
Employees of the Uman District Territorial Recruitment and Social Support Center have been issued two suspicions for allegedly aiding a conscript in evading mobilization into the Armed Forces of Ukraine, according to the Office of the Prosecutor General.
Case details
The suspect received $6,200 in illicit gain for influencing the resolution regarding the recognition of the conscript as unfit for military service.
She also promised him exclusion from military registration to evade conscription during mobilization and unhindered crossing of the state border of Ukraine.
Potential consequences for her actions
During the receipt of the illicit gain, law enforcement detained her. The employee of the Uman District Territorial Recruitment and Social Support Center has been informed of suspicion in relation to:
Receiving illicit gain;
Assisting in the organization of illegal transportation of individuals across the state border of Ukraine.
Photo: Detention (facebook.com/pgo.gov.ua)
She faces up to 10 years of imprisonment.
Scandals in the military recruitment office
Recalling recent events, resonant scandals involving the heads of Territorial Recruitment and Social Support Centers have been emerging in Ukraine over the past month.
In particular, journalists uncovered valuable real estate in Spain and luxury cars belonging to the head of the Odesa Regional Military Recruitment Office, Yevhen Borisov. Law enforcement suspesuspectsof involvement in the sale of "white tickets." Borisov has already been dismissed and placed in pretrial detention.
Additionally, law enforcement discovered that the head of the Dnipro Regional Military Recruitment Office​​​​​​​ during Russia's full-scale war against Ukraine arranged several cars and two apartments in Dnipro in his father's name.
Yesterday, it was reported that an employee of the Territorial Recruitment and Social Support Center in the Khmelnytskyi region offered assistance to an "evader" in exchange for a bribe. He was arrested and sent to pretrial detention.