Elections in occupied territories of Ukraine - Defense Forces urge to ignore with help of drones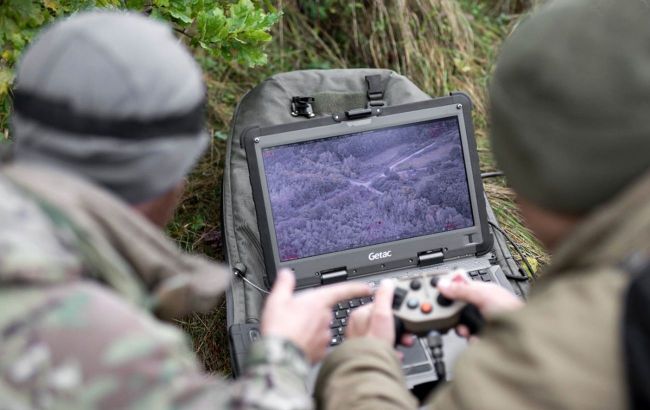 The Defense Forces called on residents of the occupied territories not to participate in the Russian "elections" (photo: facebook.com/usofcom)
The Ukrainian Defense Forces, using a drone, distributed leaflets over temporarily occupied territories urging people to ignore the fake elections held by the occupiers, according to the National Resistance Center.
According to the center's data, a propagandistic spectacle titled "Single Voting Day" has commenced in the temporarily occupied territories (TOT), strangely taking place from August 31 to September 10. The essence of this show is to "legalize" the purchase of fringe elements and display "support for the occupation."
That's precisely why the Defense Forces, risking their lives, distributed leaflets calling for a boycott of this spectacle and also conveyed greetings to the "election participants" (commission members and candidates).
The center also reported that Russian soldiers are currently going door-to-door at Ukrainian residences with rifles, urging people to "vote," and from September 8 to 10, the "expression of will" will begin at polling stations, also under the supervision of armed personnel. Russians intend to transport crowds from the Russian Federation to those areas, as well as government employees dependent on the occupying authorities.
"Elections" in occupied territories
On September 10, Russia is set to hold elections at various levels, including by-elections for State Duma deputies, elections for regional heads, and legislative body representatives. However, occupiers intend to conduct pseudo-voting in the occupied territories of Ukraine.
British intelligence has noted that Russia seeks to portray the occupied territories as its "integral parts," which is why it plans to organize fake "elections" on the same day as the elections in the aggressor country.
At the end of May, Russia made amendments to its law, allowing for the holding of "elections" in the occupied territories.