Drone attacked occupiers' police building in Hornostaivka - Media reveals details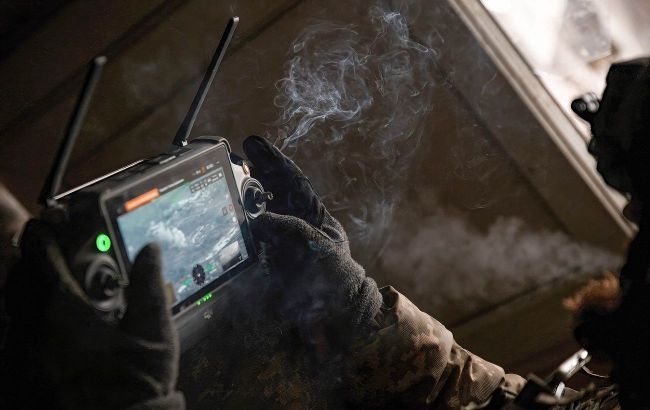 Police building of the Russian occupiers in Hornostaivka was attacked by drone (Photo: Getty Images)
In the temporarily occupied Gornostaivka of the Kherson region, the police building where Russian invaders were stationed was attacked with UAVs yesterday, November 13, according to Astra.
According to the Russian publication, two munitions were dropped on the building of the so-called MIA of the Russian Federation Gornostaivsky on Trade Street, and explosions occurred.
As a result, two vehicles of the occupation police employees were damaged. The explosions also damaged the stairs and windows of the building.
According to preliminary information, no one was injured, according to the publication.
The village of Hornostaivka in the Kherson region on the map (photo: DeepState).
After the capture of this village last year, Russian invaders placed their occupation police in the same building where the Gornostaivska Regional Department of the Ministry of Internal Affairs of Ukraine in the Kherson region was located before.
The situation in Gornostaivka
Russian invaders captured the settlement at the beginning of the large-scale invasion of Ukraine last year. According to statistics from 2017, about 6,650 people lived in the village.
Earlier, the General Staff of the Armed Forces of Ukraine reported that in this police building of the Russian occupiers in Gornostaivka, another case of torture of the invaders was discovered in January. The invaders sent all those suspected of assisting the Resistance and those who helped Ukrainian defenders there.
In the summer, the Ministry of Defense of Ukraine reported that in Gornostaivka, representatives of the occupiers' military commandant's office intensified patrolling and inspection of private premises to search for their deserters. In many cases, firearms, including in public places, were used for detentions.