Despite Prigozhin's statements, Wagner continues to recruit mercenaries - Media reports reveal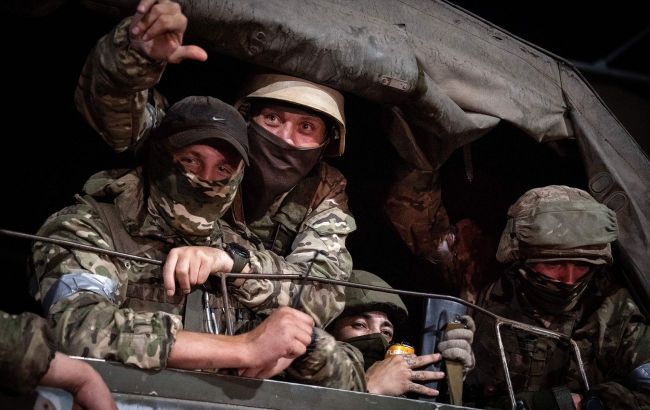 Illustrative photo (Photo: Getty Images)
Regional centers of the PMC 'Wagner' continue to recruit new mercenaries. This is happening despite the statements of the leader of the private military company, Yevgeny Prigozhin, about halting recruitment to the group, according to the Russian publication 'Important Stories'.
Prigozhin's claims
On July 31, Yevgeny Prigozhin stated that Wagner Group (PMC) no longer plans to recruit new mercenaries. He tried to justify this by saying that they do not have a shortage of personnel.
However, he added that if "the Motherland needs it, he will create a new group of mercenaries." He also mentioned that Wagner Group is present in Africa and Belarus.
What is happening in reality
The publication discovered information indicating that the Wagner Group plans to resume recruitment in August.
One of the ex-mercenaries, who fought in Africa and Ukraine, anonymously revealed to "Important Stories" that recruitment in the PMC has resumed through the Orthodox sports club "Desantnik" in Omsk and one of the Wagner Group's points in Novosibirsk.
What they say at the recruitment points of Wagner Group
A journalist contacted the recruitment center in Omsk, but they stated that recruitments are not being conducted in Russia.
However, the organization "Silova Yednist Sibyru" (Power Unity of Siberia), which serves as the official representative of Wagner Group in Novosibirsk, revealed that new recruitments are taking place every Friday.
"Candidates need to come to their office wearing sports attire and sneakers and pass the physical fitness tests. The candidate should have no criminal record, no chronic illnesses, and no debts according to the Federal Bailiff Service database. They should have a military specialty and a foreign passport. The main focus of recruitment is for deployment in African countries," the publication writes.
Mercenaries can be sent to war in Ukraine
A mercenary from Wagner Group, who managed to communicate with "Important Stories," assures that in reality, the recruitment centers assign combat assignments to fighters after they are selected, and they can be sent to war in Ukraine.
A correspondent from "Important Stories" received an offer to go to the "Zone SV" without signing a contract with the Russian Ministry of Defense from another PMC. This offer is associated with a PMC called "Redut," which is believed to have ties to Russian state-run gas giant Gazprom.
"Wagnerites" in Belarus
After the failed coup attempt involving the leader of Wagner Group, Yevgeny Prigozhin, part of his fighters arrived in Belarus. They are located in a tent camp.
Currently, there are over 3,500 "Wagnerites" present in Belarus. On July 20, it was reported that Belarusian special forces and mercenaries would conduct joint training exercises.
Ukrainian border guards emphasize that while the presence of militants in Belarus does not pose an immediate threat to Ukraine, provocations cannot be ruled out.