Deployment of Polish troops in Ukraine is possible but under condition, Duda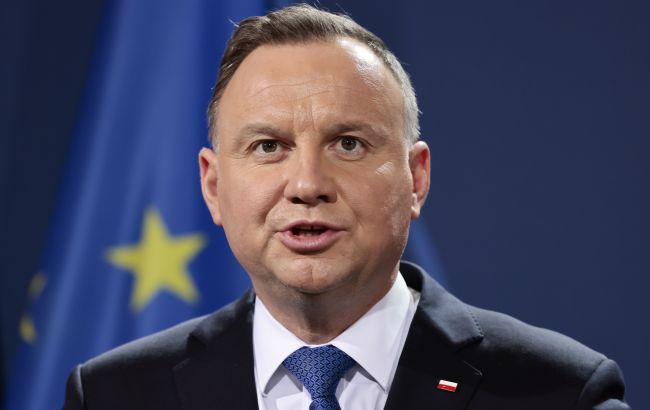 Photo: Polish President Andrzej Duda (Getty Images)
Polish President Andrzej Duda does not exclude the deployment of Polish troops in Ukraine in the event of a ceasefire with Russia, he said in an interview with Bild.
"It all depends on the agreements. If Ukraine decides to hold peace talks with Russia and a decision is made on a "peacekeeping operation" with the participation of the Western military, for example, to ensure compliance with the ceasefire, Poland will take part in it," Duda said.
He also emphasized that if this is a NATO decision, Poland will support it as a responsible member of the Alliance.
Negotiations with Russia
Last year, President of Ukraine Volodymyr Zelenskyy approved the decision of the National Security and Defense Council to hold no talks with Russian dictator Vladimir Putin.
Recently, the Secretary of the National Security and Defense Council, Oleksiy Danilov, emphasized that the door to dialogue with Russia is closed and has never been opened. He was reacting to the words of a Chinese official that Kyiv allegedly accepted the possibility of negotiations with Russia.
At the same time, President of Ukraine Volodymyr Zelenskyy emphasized that negotiations with Russia would mean freezing the war.
According to the Head of the President's Office, Andriy Yermak, the Ukrainian peace formula provides for withdrawing Russian troops from the entire territory of Ukraine, and no negotiations with the Russians are possible until then.