Defense Intelligence reveals role of Russia and Wagnerites in Hamas' attack on Israel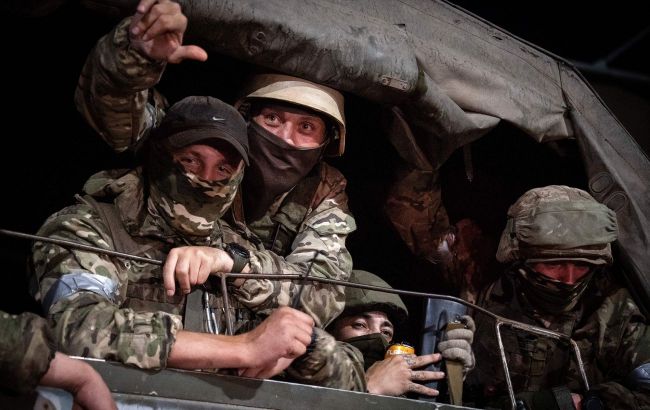 The Defense Intelligence of Ukraine disclosed role of Russia and Wagner in the Hamas attack on Israel (Photo: Getty Images)
Andriy Yusov, a representative of the Defense Intelligence of Ukraine, in an interview with RBC-Ukraine, revealed that Russia is using terrorist attacks on Israel as a component of its war against Ukraine. In particular, mercenaries from the Wagner private military company (PMC) were used for training Hamas militants and others.
"Such information (about Wagner PMC training Hamas militants, - ed.) exists not only regarding Wagnerites but also regarding other Russian PMCs. Wagnerites were used as communication channels, channels for information transfer, and for training to share the experience of the Russian-Ukrainian war. The use of drones against Israeli armored vehicles is a vivid confirmation of this," Yusov noted.
Moreover, according to his information, there is confirmed evidence of Russia providing specific samples of trophy weapons, primarily firearms, to Hamas militants to later accuse Ukraine of allegedly selling and supplying Western weaponry.
"But these trophy samples were transferred through various channels even before the Hamas attack on Israel. I think that conclusions can be drawn independently in this regard," stated the intelligence representative.
Attacks on Israel - a component of Russia's war against Ukraine
Yusov also pointed out that Russia actively uses terrorist attacks on Israel as a component of its war against Ukraine. Official contacts between Russia and Hamas are no secret; they happen publicly. Russian propaganda and official figures openly expressed satisfaction with the events in Israel. The information-psychological operations against Ukraine conducted by Russia in this context were described as utterly absurd and, at times, foolish. They failed and revealed that Moscow was aware of the upcoming attacks.