Czechia to help Ukrainian refugees with voluntary return home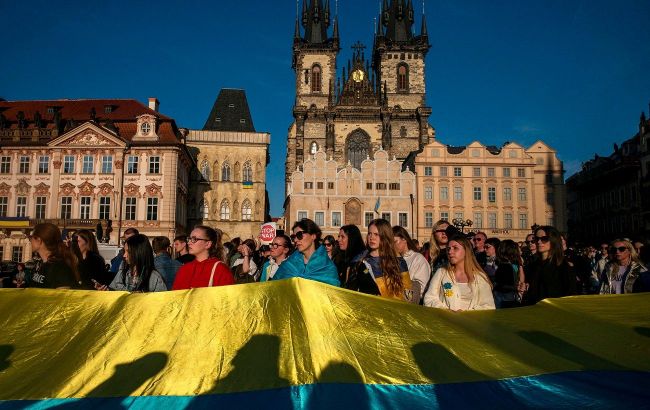 Ukrinian refugees in Czechia (Getty Images)
Amendments to the Lex Ukrajina law, recently approved by the Czech government, include a new provision for assisting Ukrainians voluntarily returning home. The introduction of this program is a response to the growing demand among refugees, according to proukrainu.blesk.cz.
The law on assistance to Ukrainians, Lex Ukrajina 6, now contains a clause on voluntary return, known as "asistovaný dobrovolný návrat". This assistance program has been established to address the situation where refugees wish to return to Ukraine despite the ongoing war.
"We want to offer assistance to those who, despite the war, want to return home, say, due to family circumstances," said the head of the Czech Ministry of Interior, Vít Rakušan.
This assistance will not involve cash payments but may include the purchase of tickets and accommodation costs in specific cases.
The conditions and launch date of the program will be determined by the government at a later time. The conditions for receiving assistance are the following:
Payment of certain expenses for returning to Ukraine and necessary counseling. The government will determine the maximum amount of assistance.
Assistance can be requested only once.
Applications can be submitted no later than 3 months before the cessation of temporary or international protection.
Assistance will also be extended to Ukrainians who have received international protection in Czechia due to the Russian invasion in 2014.
Additionally, the Lex Ukrajina law 6 includes an extension of temporary protection for Ukrainians until March 2025.