Coup attempts in Russia to be continued: Ukrainian Defense Minister supposes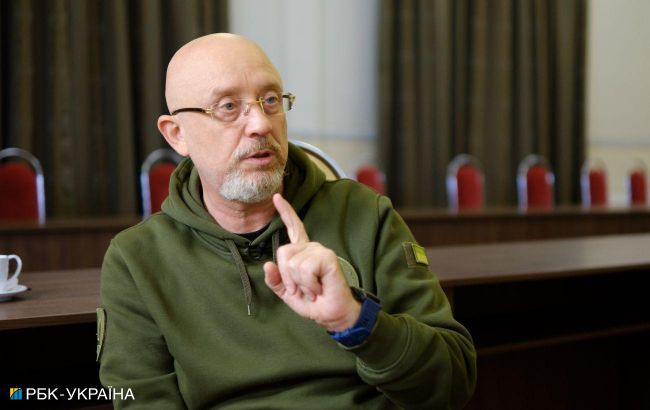 Oleksii Reznikov, Head of the Ministry of Defense of Ukraine (Photo: Vitalii Nosach, RBC-Ukraine)
The coup attempt in Russia, organized by the founder of the private military company "Wagner," Yevgeny Prigozhin, indicates the beginning of a power transition process, according to an interview of Ukrainian Defense Minister Oleksii Reznikov with CNN.
"This coup d'état is a real illustration that regime in the Kremlin became weaker. It means they are not so strong as they were the year before. I think we will see the continuing of this so called conflict," told the head of the Ukrainian Defense Ministry.
According to him, the attempted state coup in Russia shows that the conflict among people within the circle of dictator Vladimir Putin has already begun.
Prigozhin coup attempt
In June, the founder of Wagner Private Military Company, Yevgeny Prigozhin, initiated an attempted state coup in Russia. He demanded the removal of Defense Minister Sergey Shoygu and Chief of the General Staff Valery Gerasimov from their positions.
The coup began on the pretext that regular Russian forces allegedly shelled Wagner mercenaries' rear camps. Subsequently, Prigogine gathered his mercenaries and launched an advance towards Moscow.
On the first day, he completely took control of Rostov and local military facilities. Later, he directed his army toward the Russian capital.
At this stage, the entire conflict came to an end - Prigozhine negotiated with the self-proclaimed president of Belarus, Alexander Lukashenko, and secured an opportunity for his mercenaries to "move" to Belarus.
Meanwhile, the Main Intelligence Directorate of the Ministry of Defense of Ukraine recently stated that they have information about preparations for new uprisings in Russia.