Cluster munitions are critical for counteroffensive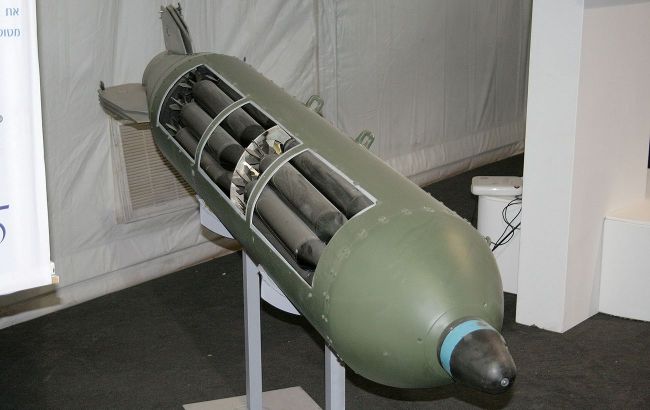 Why are cluster munitions important for the offensive operations of the Armed Forces of Ukraine (Photo: wikipedia org)
The presence of cluster munitions will assist the Ukrainian forces during a counteroffensive. Specifically, with their help, the Armed Forces of Ukraine will be able to "smoke out" enemy infantry from fortified positions and trenches, according to Konstiantyn Mashovets, the coordinator of the non-governmental project "Information resistance" group, in an interview with RBC-Ukraine.
According to the expert, Ukraine and Russia have been actively using cluster munitions since the beginning of the conflict in 2014.
"Perhaps Western-type cluster munitions could be more effective than the currently used Soviet models. This will likely be significant for our army during offensive operations to 'smoke out' enemy infantry from fortified positions and trenches," he explained.
The expert believes that cluster munitions are even more effective for defensive operations when the enemy is advancing, using their ground forces and units in relatively dense combat formations.
"Cluster munitions are most effective in such situations, inflicting significant damage. They are primarily effective against infantry positioned outside cover in open terrain, in open-type shelters, or in lightly armored vehicles that can be targeted by these munitions," added Mashovets.
He noted that they would also be used to target non-armored military equipment critical to the enemy, such as their air defense systems, missile launcher units, and artillery, as well as to inflict damage on enemy forces occupying key nodes and strongpoints in their defense system on open positions.
"I believe the United States wants to prepare Ukraine for the negotiating process, which may be planned for autumn-winter," he explained.
According to him, this relates to the question of what will be on the negotiation table.
"It's one thing when the Russians successfully conclude their strategic defensive operation, retaining the territories they currently occupy, and then enter negotiations. It's another thing when Ukraine achieves some success and liberates a portion or all of the territories," Mashovets concluded.
Cluster munitions for Ukraine
Recently, the United States announced another military aid package for Ukraine worth over $800 million, which includes cluster munitions and other weaponry. According to President Joe Biden, the cluster munitions that the U.S. will provide to Ukraine are intended to help the Armed Forces of Ukraine halt the Russian advance and ensure the success of the counteroffensive.