Cleaning worker's revelation: Unveiling dark secrets hidden in Airbnb's short-term rentals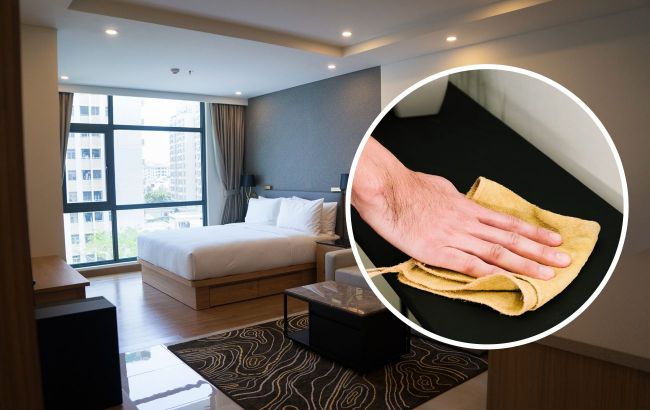 Scandal with the Airbnb service (Collage by RBC-Ukraine)
The owner of an apartment cleaning company in Western Australia openly talked about his cooperation with the short-term housing rental service Airbnb. And admitted that after this cooperation, he is unlikely to want to stay in such an apartment in the future.
RBC-Ukraine reports what Jason Shipway revealed about cleaning in short-term rentals.
According to Shipway, the owner of Enhanced Cleaning, a company that manages Airbnbs in the state, he was asked to do very strange things. Before cleaning the apartments, he received a list of conditions to follow.
For example, the company asked him not to wash the bed linen after each stay to save on laundry costs. They also requested him to fold towels that "refold towels that don't look soiled or stained" back into the closet and clean dishes that were "obviously" not used.
"The day before we were supposed to send one of our teams in, we got an email from the management company. In this email, they informed us that they have a procedure they'd like us to follow in order to save money on turnover times. The more I read this email, the more horrified I became," Shipway says.
The company he had to work with manages 50-60 Airbnbs in Western Australia, with prices ranging from $200 to $500 per night, plus an additional cleaning fee. According to him, such practices are "standard in the Airbnb space."
"They just wanted us to take the linen off, flip it around so that the top was now at the bottom in order to make it look like they were cleaner," he describes.
Additionally, his team was provided with a small sprayer to help straighten out the sheets and create the appearance that they hadn't been wrinkled.
"They also said they'd supply us with a little spray bottle that we could spray on the sheets to make them less crinkly, to appear like they hadn't been used by the previous guests," he added.
If the towels were not very dirty, they were supposed to be folded back on the bed or placed in the closet.
"They basically said any dishes leftover in the sink or in the dishwasher that had been used but didn't look dirty, could just be put back in the drawers for the next guest as well," Shipway said.
As for the floor, it only needed to be cleaned and vacuumed where there were obvious signs of dirt, fingerprints, and so on.
"They said only to spot vacuum and spot mop floors where it looked like there were footprints," the cleaning worker explained.
According to Shipway, there are several excellent Airbnbs, but this was his first experience as a cleaner. He believes that most short-term rental services lag far behind hotels due to such cost-saving practices and greed.
"They just want to make that little bit of extra money from the stay and so they sacrifice on cleaning big time. It's really gross and unsettling to think that the next 'bnb that you could be going to could be run like this," he added.
He refused to work with the company that provided such a cleaning standard and directly informed Airbnb about the incident.