Canada delivered over 5,000 tons of aid to Ukraine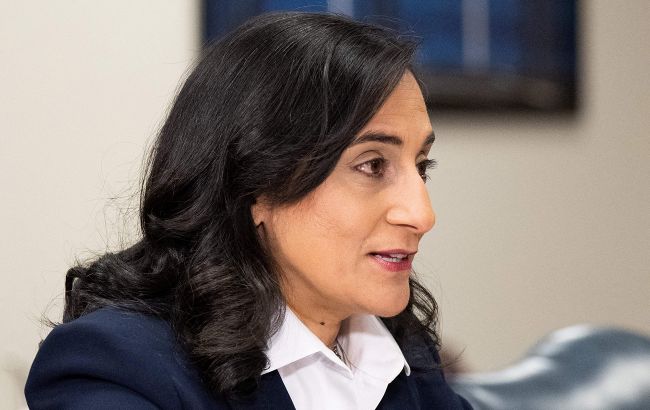 Photo: Canada's Minister of Defense Anita Anand (Getty Images)
Canadian Armed Forces aircraft have provided over 5,000 tons of military aid to Ukraine since the full-scale invasion by Russia, according to a recent statement by Canada's Minister of Defense, Anita Anand, on her Twitter account.
This aid delivery is not exclusive to Canada, as other countries have also contributed to the effort.
"The Royal Canadian Air Force detachment in Prestwick, Scotland, has now delivered over ten million pounds of Ukraine-bound aid donated by Canada, its allies, and partners," Anand stated.
The Defense Minister emphasized that Canada will continue to support Ukraine by delivering such shipments.
The current transport mission carried out by Canada's military aircraft has involved 392 flights since March 2022, with a total flight time exceeding 3,000 hours.
Canadian Air Force planes have transported aid for Ukraine from 21 countries.
Canada's assistance to Ukraine
The Canadian government will provide Ukraine with a new military assistance package worth CAD 500 million, over USD 370 million. Additionally, Ottawa will participate in the aviation coalition.
The Canadian government will transfer an AN-124 transport aircraft confiscated from Russia to Ukraine. The transfer process has already begun.
Furthermore, Canada has manufactured all 200 Senator armored vehicles that it previously promised to provide to Ukraine. Eighteen will be handed over to the Armed Forces of Ukraine next week.