Bundestag call on Scholz to give Ukraine Taurus missiles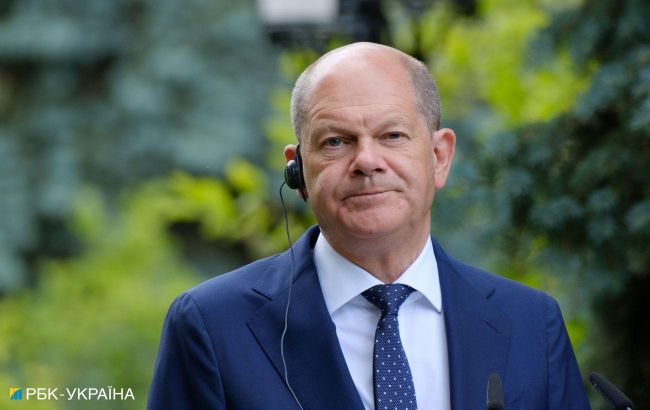 Chancellor of Germany Olaf Scholz (Photo: RBC-Ukraine, Vitalii Nosach)
Members of the Bundestag have written a letter to Chancellor Olaf Scholz and Defense Minister Boris Pistorius, urging them to provide Ukraine with Taurus missiles, according to Taggeschau.
Ahead of the next Contact Group on Defense for Ukraine meeting at the Ramstein Air Base, scheduled for September 19, lawmakers called for further commitments to Ukraine in its defense against Russia.
"In particular, Ukraine needs the Taurus cruise missile systems, which are in the stocks of the Bundeswehr, to weaken Russian military logistics deliberately," the letter states.
The letter was written by members of the Bundestag, namely:
Maria-Agnes Strack-Zimmermann (Free Democratic Party)
Anton Hofreiter (The Greens)
Andreas Schwarz (Social Democratic Party of Germany)
The representatives of the Ukrainian government assured the lawmakers that the armament system would be used exclusively on Ukrainian territory, so they have no reason to doubt this promise.
In the letter, they also added that Germany should continue to supply:
Air defense equipment
Ammunition
Medical equipment
Protected vehicles,
Especially combat tanks and infantry fighting vehicles
Lawmakers also emphasized the need to ensure the resilience of Ukrainian soldiers, for which German industry should be coordinated and improved.
Taurus for Ukraine
Ukraine has long been urging Germany to transfer Taurus missiles, which have a range of more than 500 kilometers and can be launched from fighter jets.
German Chancellor Olaf Scholz has repeatedly indicated that Berlin will act only in conjunction with the United States regarding the supply of weapons. However, Washington has so far refrained from sending its long-range ATACMS.
Ukraine has already received Storm Shadow and Scalp cruise missiles from the United Kingdom and France, similar to the German Taurus.