Bulgaria signs contract with Polish company for MiG-29 jet engine repairs: Reuters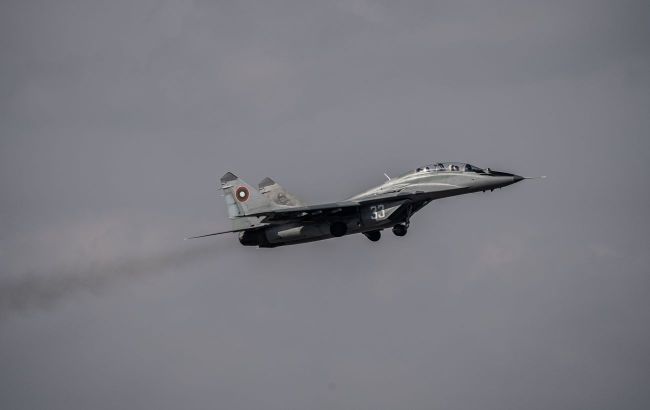 Bulgaria has signed a contract for the repair of MiG-29 engines with a company from Poland (Photo: Getty Images)
Bulgaria has signed a 9.5 million euro agreement with the Polish company Wojskowe Zakłady Lotnicze for the overhaul of six MiG-29 jet engines, according to Reuters.
The comprehensive overhaul will be conducted to ensure the airworthiness of the MiG-29 aircraft and to enable operational capabilities for combat duty alongside the new F-16 Block 70 combat platform.
According to media reports, the contract was signed this Friday, with a total value of 9.552 million euros. The repair period for each engine will not exceed nine months from the handover date.
MiG-29 for Ukraine
A versatile Soviet fourth-generation fighter. It was the primary multi-role fighter for Warsaw Pact countries and the USSR during the 1980s. Currently in service with many countries worldwide, including Ukraine.
Poland has at least 22 MiG-29 fighters in its Air Force inventory.
Earlier, Poland's Minister of Defense Mariusz Błaszczak announced that Poland had transferred 10 MiG-29 aircraft to Ukraine.
In mid-March, the President of Poland, Andrzej Duda, announced the transfer of MiG-29s to Ukraine. The first delivery of aircraft became known in early April, although the exact number was not specified.
Additionally, in April, Germany allowed Poland to transfer five of its MiG-29s from the inventories of the former East Germany.
Previously, it was reported that the Polish government had transferred 14 MiG-29 fighters to Ukraine.