Bulgaria might help Ukraine with demining the Black Sea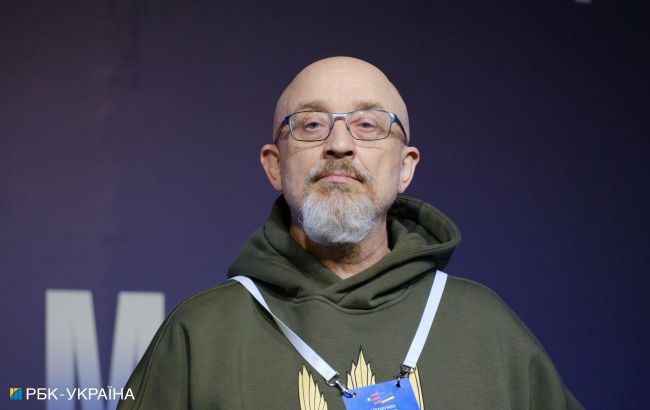 Ukrainian Defense Minister Oleksii Reznikov (Vitalii Nosach, RBC-Ukraine)
As one of the Black Sea countries, Bulgaria can assist Ukraine in demining the Black Sea waters, said the Defense Minister of Ukraine, Oleksii Reznikov, during a briefing.
Reznikov mentioned that he discussed cooperation in demining with the Bulgarian Defense Minister, Todor Tagarev, during a meeting in Odesa. According to him, demining the Black Sea presents a challenge for four countries: Ukraine, Bulgaria, Romania, and Turkey.
The Ukrainian Defense Minister said that Tagarev inspected the equipment currently used by the Ukrainian Naval Forces.
Politicians also discussed the development of demining capabilities. Reznikov reminded that Ukraine has already received two mine hunters from the United Kingdom, which are currently undergoing training under the Ukrainian flag. After Ukraine's victory in the war, they will be able to return to the Black Sea.
"According to Minister Tagarev, they (Bulgaria) also have similar development plans. They have mine hunters as well. So, we were just discussing initiating cooperation, building joint efforts among the four countries," Reznikov said.
He added that Tagarev will soon have a meeting with the Romanian Defense Minister during which they will discuss the demining of Ukraine.
"Further within the framework of the Ramstein communication we will be able to develop demining issues, but for now, we are talking about demining in the Black Sea waters because there is a demining coalition declared within Ramstein," Reznikov said.
The Lithuanian Minister of Defense took the lead in this coalition, with Iceland also joining, particularly the Minister of Foreign Affairs, who represents the Ministry of Defense.
Demining in Ukraine
The problem of demining in Ukraine is becoming increasingly acute, as Russia continues to shell territories, contaminating them with mines. Minefields pose a significant problem during counteroffensives, and mines also pollute the sea waters.
In this context, Lithuania is forming a coalition for demining of Ukraine.
Moreover, in October, a conference dedicated to demining of Ukraine is set to take place in Croatia.