British media unveils ammunition supply contract between Iran and Russia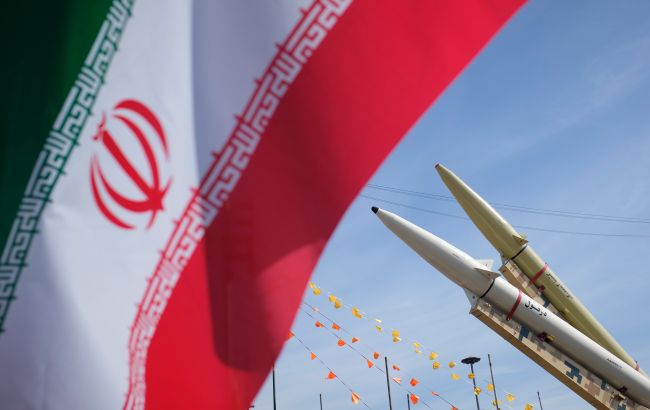 Iran and Russia entered into ammunition supply contract (Getty Images)
Sky News has unveiled a contract that serves as the first substantial evidence of Iran selling ammunition to Russia for the war against Ukraine.
If the 16-page document, dated 14 September 2022, is authentic, it appears to be for samples of varying artillery and tank shells and rockets worth over $1 million.
The source also shared five pages of an allegedly related contract that includes barrels for a T-72 tank and Howitzer artillery piece, as well as ammunition shells. That deal was worth about $740,000.
The security source claimed: "This is a contract between the Iranians and the Russians regarding munitions... We believe it is 100% authentic."
Sky News showed the documents to Ukraine's Prime Minister Denys Shmyhal during his visit to the UK in May, and to the UK's foreign secretary James Cleverly.
Kyiv and London said they planned to verify the material and would take action if it was proven credible.
"We suspected that there's something like that happening," said Vadym Prystaiko, Ukraine's Ambassador to the UK, in a recent interview with Sky News. "As soon as we verify it properly, we will be able to act upon this," he added.
"In the name of Allah"
Under the headline "In the Name of Allah", the contract is concluded between the Ministry of Defense and Logistics of Armed Forces of I.R. Iran and Russian state military export-import company, JSC Rosoboronexport.
The contract includes payment details for ammunition samples totaling $1,013,100.
It provides internationally recognized terms and conditions that form the basis of trade deals known as INCOTERMS or International Commercial Terms, making the clandestine ammunition trade almost routine.
This section on the transportation of goods also reveals the plan to deliver ammunition samples from Iran to Russia. They are to be delivered within 10 working days after payment.
Article 7 of the contract talks about the influence of what is referred to as "force majeure", even though one party is already engaged in war, and the other is known to arm and support militants in the Middle East. These facts are not mentioned.
Iran is ripping Putin off
The first annex to the contract contains a table "Technical specifications" with items listed in Russian and large-scale samples. They include 40,000 122mm high-explosive fragmentation rounds, 14,000 152mm high-explosive fragmentation rounds, and 10,000 125mm high-explosive fragmentation rounds.
However, a separate annex to the contract contains another table of the same type of ammunition. It lists 10 different products – each one of varying size or specification of different rounds, including the price of each in a 100-piece batch. The total cost of 1,000 rounds is $1,013,100.
Colonel Hamish de Bretton-Gordon, a former military officer, said that in his opinion, this is quite expensive for a relatively small quantity. "Let's hope the Iranians are ripping Putin off!" he said.
Contract reveals that Russia's running low on ammunition
The table on page 5 of the supplementary section shows ammunition and weapon samples totaling $741,860.
It includes two 125mm barrels for the 2A46M tank gun (each priced at $85,750) and two 122mm barrels for the D-30 Howitzer artillery, priced at $54,750 each.
The supplement also lists parts of the ammunition to be shipped, including 12 units of "shell body" and "brass casing" of 122mm and 152mm ammunition, respectively.
The Ukrainian Ambassador said that if the contract is authentic, it indicates that Russia is running low on ammunition. Prystaiko added: "That they're actually talking about simple stuff like the armaments, like ammunition, this is showing that the Russian position is quite difficult indeed."
It should be noted that the Verkhovna Rada approved sanctions against Iran for 50 years for supplying Russia with drones and weapons to shell Ukrainian cities.
After the full-scale Russian invasion of Ukraine, Iran had long denied supplying Shahed drones to the aggressor country. Later, Tehran claimed to have provided a small number of drones "before the start of the conflict."