Biden pushes for Ursula von der Leyen to be NATO chief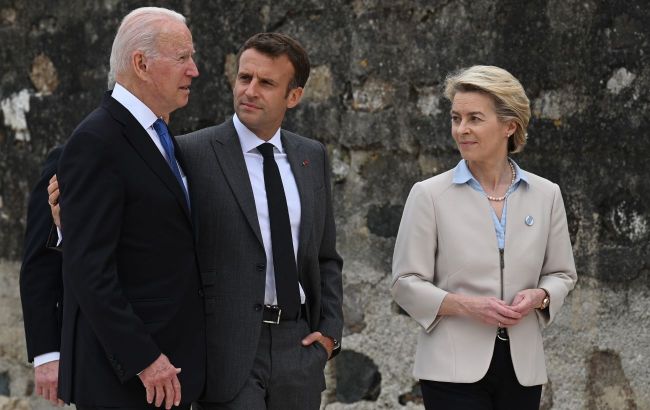 US President Joe Biden insists that European Commission President Ursula von der Leyen should become NATO's new secretary general (Getty Images)
US President Joe Biden insists that President of the European Commission Ursula von der Leyen become the next Secretary-General of NATO, according to The Telegraph.
On Tuesday, NATO allies agreed to extend the mandate of Jens Stoltenberg, who has held the position of Secretary-General since October 2014, for one more year. A NATO source reported that US President Biden sought to persuade Ursula von der Leyen, former German Defense Minister, to replace Stoltenberg.
Another source said that Biden and Ursula von der Leyen have developed strong ties over the years while working on joint issues concerning China, Ukraine, and climate. Being fluent in French, she is likely to garner the support of French President Emmanuel Macron.
In private conversations, Von der Leyen told Biden that she would not be able to assume any position in NATO until at least next year.
Successor to Stoltenberg as Secretary-General
Debates over the election of Stoltenberg's successor have intensified during a challenging period for NATO, marked by Russia's full-scale invasion of Ukraine, internal divisions, and the growing political power of China.
The decision to extend Stoltenberg's mandate came after Danish Prime Minister Mette Frederiksen and British Defense Minister Ben Wallace failed to receive unanimous support.
At the same time, Poland opposes having a representative from one of the Scandinavian countries as Stoltenberg's successor. Many countries have expressed support for electing the first female Secretary-General of the Alliance.