Best beach vacation destinations this winter and their prices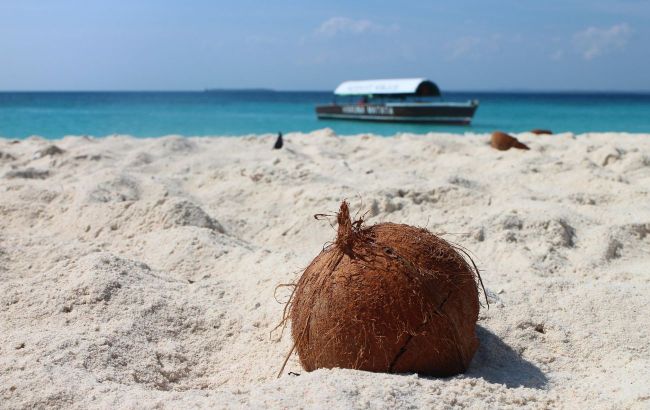 Illustrative photo (all photos: pixabay.com)
Winter vacation by the sea is one of the best ways to recharge and refresh. Ukrainians are also looking into going to the beach for winter vacation, travelling to popular resorts with flights from neighboring European countries.
Maryna Kazakova, an expert in tour selection, told RBC-Ukraine about best beach destinaions this winter and their prices.
Demand for travel has increased
This year, travel companies had a record number of applications. Many tourists missed traveling and were willing to pay more, said Maryna Kazakova.
Due to the travel boom after the pandemic, hoteliers raised prices by 30%. Global increases in utility prices and fuel also contributed to the rise.
"Tourists were booking winter holiday trips to the Maldives as early as August when there was a 30-40% discount. At that time, a free transfer was offered, and seaplanes cost $450 for a family of two. Tourists also started booking trips to Thailand," she says.
She also recommends celebrating the New Year in the UAE – there's an exciting fireworks display, and the entertainment sector is in full swing.
"People are already booking ski vacations in Europe. Tourists like flying to Austria. It's also worth choosing a trip to Finland with children. There, you can put the child on skis and combine skiing with an excursion program: huskies, elves, snowmobiles, ice hotels. There are even guided buses from Ukraine to Finland," Maryna Kazakova shares.
Photo: Vacation in the Maldives (pixabay.com)
Which countries are best for a winter beach vacation
Some exotic destinations, such as the Maldives, Seychelles, and Mauritius, are popular all year round, says the expert. Therefore, only a few good hotels are left in the Maldives for the New Year period.
"The Maldives is an early booking destination, at least one and a half to two months. Otherwise, there will be no choice of hotels with an optimal price-quality ratio. You will either overpay or choose from what is left. Therefore, it's advisable to buy a New Year trip to the Maldives in September," notes the tour selection specialist.
The situation will be similar with Mauritius and Seychelles, as the flight is expensive during the New Year holidays.
"Direct flights are available to Zanzibar and Sri Lanka, so the prices are very good. Now is a normal time to book because these are islands with regular demand," says Marina Kazakova.
For Thailand, tourist demand is slightly higher, so the vacation is a bit more expensive.
"Egypt is the only one of these destinations where you can get a last-minute cheaper deal. But it would be from Warsaw and literally two days before departure. You would need to be packing your bags and quickly head to Warsaw," she warns.
It's not advisable to go to the Emirates if you want to swim in the sea, as it'd be too cold to swim in January and February. In Madeira, the ocean will be cold in winter, so swimming there won't work either. The expert also does not recommend considering the Caribbean, the Dominican Republic, Mexico, or Cuba for a winter vacation because the tour costs there start from $4,100 for two.
"These are resorts that Americans love very much; they have long ago picked their New Year dates. I would recommend flying there after the holidays," she says.
Photo: Tourism in Thailand (pixabay.com)
Vacation cost in popular destinations in winter
The Ukrainian SkyUp airlines offer direct flights.
At the request of RBC, the expert provides examples of the cost of tours to exotic destinations for this winter:
Sri Lanka – flight on SkyUp's Boeing 737-800 (with a stopover in Bahrain) from Chisinau. Cost of tours: 9 nights from $995 per person;
Zanzibar – direct flight on SkyUp from Chisinau on Boeing 737-800. Cost of tours: 7 nights – from $1,160;
Thailand – flight with a layover, 7 nights from $1,215;
UAE – direct flight from Bucharest, Warsaw, Chisinau. Cost of tours: 7 nights from $690;
Maldives – flights with a layover from Bucharest, Warsaw, Chisinau. 7 nights – from $1,519;
Egypt – direct flights from European cities. Cost of the holiday: 7 nights in Sharm El Sheikh on an "all-inclusive" basis – from $497 per person.