Avdiivka under massive attack: Victim and wounded, people searched under rubble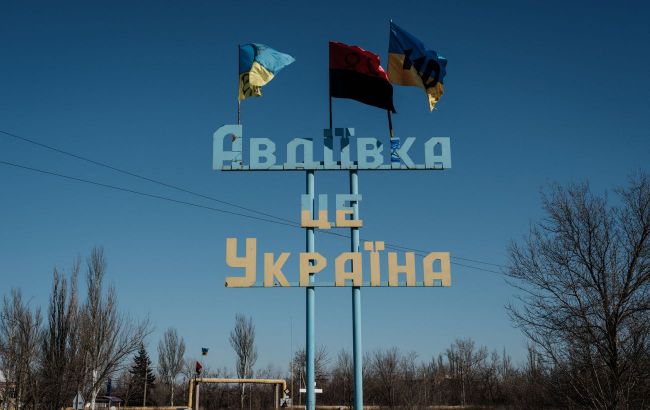 Russians carried out massive air strikes on Avdiivka in Donetsk region (Photo: Getty Images)
Russian forces are conducting massive airstrikes on Avdiivka in the Donetsk region today, October 11. As a result of enemy attacks, one man died, and two others were wounded, according to Vitalii Barabash, the head of the Avdiivka Military Administration.
"Yesterday, thankfully, some instinct for self-preservation in people saved lives. There were no casualties or injuries yesterday, most likely because people heard what was happening around the city at night and stayed indoors," the statement said.
Barabash stated that, unfortunately, today, one man, 38 years old, died, and one person, 79 years old, was injured. A woman around 35 years old was also wounded.
He separately explained that under the rubble after the airstrike, most likely, two more people, an older man, and an older woman, are trapped.
Russia is conducting a massive strike on the city.
"This morning, about ten rockets have already hit the city, hitting multistory buildings, hitting the open area, and hitting the territory of the Avdiivka coke and chemical plant," said the city's head.
Barabash explained that the Russians were shelling the old part of the city, and he was completely unclear as to why they were shooting there.
The situation around Avdiivka
According to the General Staff, in the Avdiivka direction, Russian occupiers, with the forces of up to three battalions supported by tanks and armored vehicles, intensified offensive actions in the areas of Avdiivka, Tonenke, Keramika, and Pervomaiske in the Donetsk region.
In turn, the Ukrainian Armed Forces repelled all enemy attacks and prevented the loss of defensive lines and positions. In particular, the National Guard fighters stopped attempts by Russian occupiers to advance in the area of Avdiivka in the Donetsk region.
A spokesman of the Defense Forces of the Tavria direction, Oleksandr Shtupun, stated today that Russian forces were conducting offensive actions in the Avdiivka area, attempting to encircle the city. However, Ukrainian soldiers managed to repel all enemy assaults.