Australia imposes sanctions on 35 Russian organizations and 10 individuals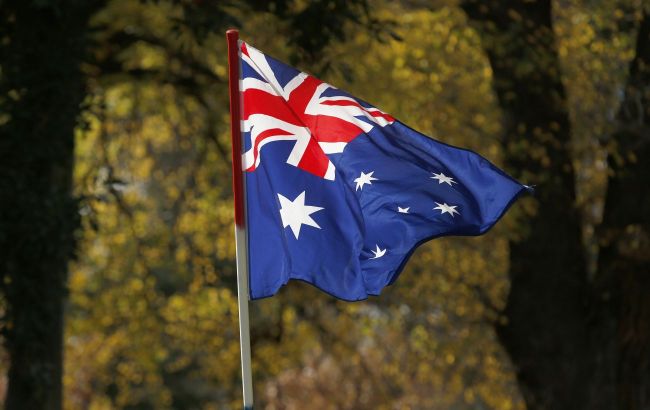 Australia imposes sanctions on 35 Russian organizations and 10 Russian individuals (Getty Images)
Australia has introduced fresh sanctions against 35 organizations within Russia's defense, technology, and energy sectors, as well as 10 individuals, including Russian ministers and high-ranking officials, along with senior military personnel in Belarus, according to the statement by Australian Foreign Minister Penny Wong.
Penny Wong said that these restrictions were implemented in coordination with international partners to maximize the impact on individuals and organizations directly or indirectly supporting Russia's unlawful and immoral invasion of Ukraine.
The sanctions specifically target legal and physical entities that hold economic and strategic significance for Russia, including:
Russian companies supplying advanced technology, electronics, and equipment to Russia's armed forces.
Russian entities involved in atomic energy and resource extraction in the Arctic.
First Deputy Prime Minister of Russia, Andrey Belousov, and Deputy Prime Minister, Dmitry Chernishenko.
Major Russian defense enterprises, including the largest manufacturer of military helicopters in Russia and its CEO.
Belarusian high-ranking officials who have threatened Ukraine's sovereignty and territorial integrity.
Australia has already taken measures to hold Russia accountable and has imposed sanctions on over 1100 individuals and organizations supporting the invasion of Ukraine.
Minister Wong once again called on Russia to immediately withdraw from Ukraine and for Belarus to cease supporting the aggressive war.
The Australian government remains steadfast in its support for Ukraine's sovereignty and territorial integrity. The country stands in solidarity with the Ukrainian people who continue to demonstrate extraordinary resilience in the face of Russia's brutal invasion and relentless attacks on civilian infrastructure.
Australia's aid to Ukraine
Despite not being a NATO member, Australia has provided aid, ammunition, and defense equipment to Ukraine. As part of its ongoing support, Australia will transfer an additional 30 Bushmaster armored vehicles to Ukraine.
Te Australian defense company "Electro Optic Systems" has signed a contract with the Ukrainian state foreign trade enterprise "SpetsTechnoExport" to supply up to one hundred of its remote weapon systems (RWS) to Ukraine.
Previously, the Australian government has also applied sanctions against Russian officials and approximately 1000 Russian individuals and legal entities.