'Aeroflot' aircraft fails to return from repair in Iran: details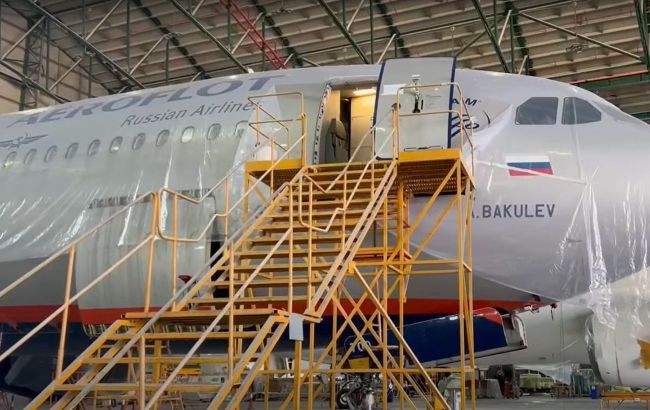 Aeroflot aircraft being serviced in Iran (Screenshot from Mahan Air video)
The Russian airline "Aeroflot" is currently conducting maintenance on its Airbus A330 aircraft in Iran. However, the aircraft will not return to the sky as initially planned. The aircraft has become "stuck" in Iran, and its return has been postponed by six months, according to avianews.com.
The plane was brought to Tehran on April 5, 2023, for heavy technical maintenance called a C-check. This type of maintenance is typically performed every few years.
According to a specialized Telegram channel, the aircraft will not return in September 2023, as initially planned, but the date has been pushed to March 2024.
Recently, Sergey Aleksandrovsky, the CEO of Aeroflot, stated that the company is not satisfied with the timelines for completing the work.
Due to imposed sanctions, the Russian airline "Aeroflot" can no longer service American-made Boeing aircraft or European-made Airbus aircraft at official service centers.
As a result, for the first time in history, they sent the aircraft to Iran. This country has been under Western sanctions for decades and has developed the capability to repair aircraft using its resources.
In May, Mahan Air, an Iranian airline, released a video showing Iranian specialists servicing the "Aeroflot" Airbus A330.
Russian airlines frequently cancel flights due to aircraft malfunctions.
Previously, Russian planes could not return to the skies without American components.