6 simple rules for long-term storage of underwear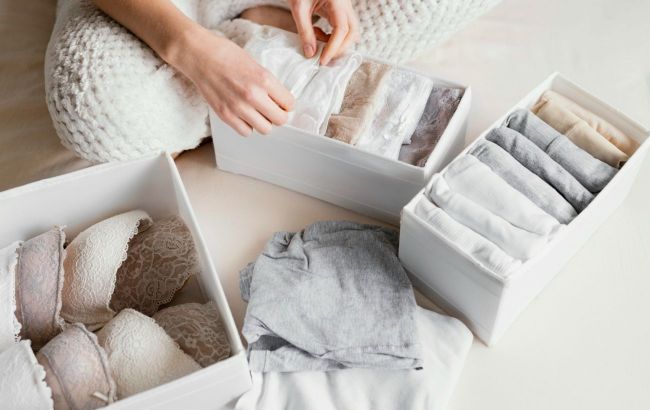 How to properly store underwear (photo: Freepik)
Certainly, you may have heard that clothing requires special care, and this includes the garments that are not visible, such as underwear. It is essential to store and care for it properly.
How to store underwear correctly, according to the stylist Eliz Gan, known as Pocket Stylist.
To keep your lingerie sets and individual pieces in good condition, it's important to know how to care for them and how to store them properly.
Underwear is typically made from delicate fabrics that are soft to the touch and comfortable to wear.
Therefore, it's advisable to pay attention to the recommendations from experts, which are usually found on the labels, and follow specific instructions.
How to properly store lingerie (photo: Freepik)
6 Rules for Storing Underwear at Home
Rule one: Make sure that the underwear is clean before storing it. Also, ensure the cleanliness of the storage area.
Rule two: Store underwear in a dry place to avoid the development of mold and unpleasant odors. Regularly ventilate the closet or drawer where it is stored.
Rule three: Sort the underwear by types and store them separately. This helps prevent damage to the fabric and maintains organization in the closet.
Rule four: Use soft containers or boxes for storage to avoid damaging the shapes of the underwear.
Rule five: If you have underwear with lace or delicate details, store such items in special pouches, separately from each other.
Rule six: If you add a freshener to your wardrobe, be sure to check its chemical composition to avoid allergic reactions.
Storing underwear with these tips in mind will help keep it in good condition, extend its service life, and provide comfort in your wardrobe.