16.9 millions Ukrainians displaced due to Russian invasion - British intelligence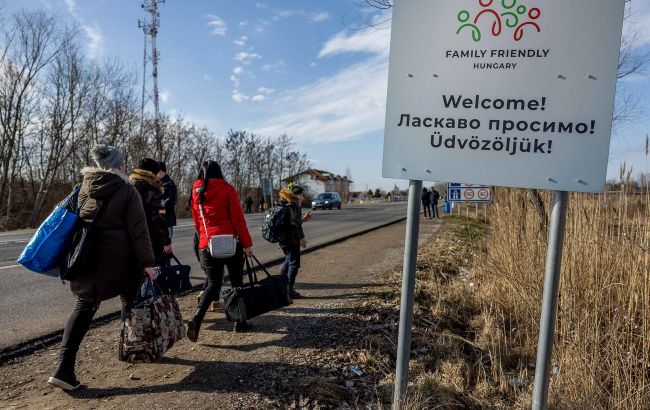 A quarter of Ukrainians have become refugees due to Russia's invasion (Getty Images)
According to the Ministry of Defense of the United Kingdom on Twitter, the Russian invasion of Ukraine has resulted in a quarter of its citizens being forced to leave their homes.
As stated in the report, on 29 June 2023, Ukrainian authorities reported that, under emergency legislation,139,000 citizens have been evacuated from the combat zones in the Ukrainian controlled areas of the Donetsk, Kharkiv and Kherson regions since July 2022.
This is just one part of Ukraine's ongoing broader crisis of displacement. The UN estimates 6.3 million Ukrainians remain refugees, and over five million internally displaced.
"With a pre-war population of 44 million, a quarter of Ukrainians remain forced from their homes as a result of Russia's invasion," said the Ministry of Defense of Britain.
War refugees

According to the Internal Displacement Monitoring Centre, the Russian invasion of Ukraine has led to the displacement of 16.9 million people - the highest figure ever recorded for any country.
The UN reported that at the end of 2022, 11.6 million Ukrainians remained internally displaced, including 5.9 million within their own country and 5.7 million who fled to neighboring countries, creating the fastest displacement crisis and one of the largest since World War II.
The National Bank of Ukraine reported that at the beginning of 2023, the number of Ukrainians residing abroad reached 9 million people. The return process may not start before next year. According to the NBU forecast, by the end of 2025, 5.9 million Ukrainians will remain abroad.